High Speed Lathe CNC Turning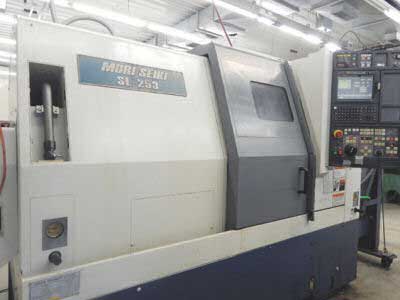 Mori Seiki SL253B/500 CNC Turning Center
max turning diameter 15.3" max turning length 19.1"

High Speed Turning is offered for high volume production of steel parts.
Doutt Tool has years of experience in machining a variety of turned components.
This turning process finish approaches the standards of conventional grinding. Suitability will depend on the design requirement for tolerance and surface finish. Cycle times are much faster than comparable grinding operations.

New developments in cutting tools continue to improve our efficiency and productivity rates. These improvements are always reflected in our competitive quotation prices and our delivery lead times.

Our investment in advanced technology, up-to-date training and old fashioned craftsmanship is working for the benefit of manufacturing companies worldwide.