Surface Grinders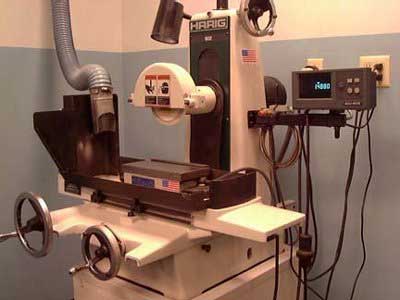 Harig 612 Grinder with Accurite digital readout
AVAILABLE SURFACE GRINDERS
(12) HARIG 612 SURFACE GRINDERS
(1) OKAMOTO 6"x18" DX SURFACE GRINDER
(1) MITSUI 612 BALLWAY GRINDER
(1) SHARP SG820-3A 6"x18" CNC GRINDER
(1) OKAMOTO 12"x24" ST GRINDER
(1) OKAMOTO 6"x18" DX GRINDER
(1) SHARP SG820-2A AUTOMATED SURFACE GRINDER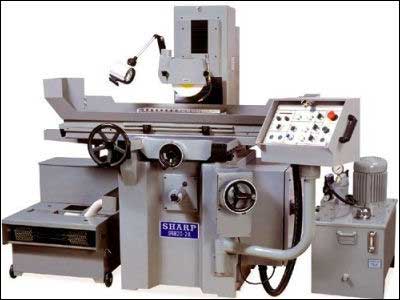 Sharp SG820-2A Automated Surface Grinder
Surface Grinding services are available for high volume parts or prototype work.
Our lead times are kept mimimal and rush jobs are welcomed by arrangement.
Doutt Tool has over thirty years of experience in every type of grinding technique and we also offer lapping and polishing operations as required. Our training and skills keep us ahead of the competition. Call us for a fast economical quote.

Doutt Tool expertise working to your advantage.