Standard Capacity Wire EDM (2)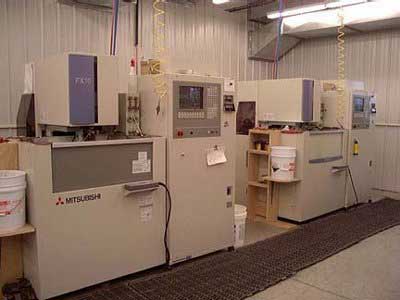 (2) Mitsubishi FX-10K
capacity (X,Y,Z) 13.7" 9.8" 8.6"
wire diameters .004" .006" .008" and .010"

Two Wire EDM machines available to handle both volume and prototype work.
Doutt Tool has the capacity to easily manage large batches of identical parts.
Likewise if your new project reqires several different components we will run the jobs in parallel reducing inspection setup times and producing the matching parts ready to build that much faster than other toolmakers.

We maximise the productivity of our Wire EDM manufacture in order to produce real savings that are reflected in our highly competitive quotes and fast lead times.

Our investment in advanced technology, up-to-date training and old fashioned craftsmanship is working for the benefit of manufacturing companies worldwide.